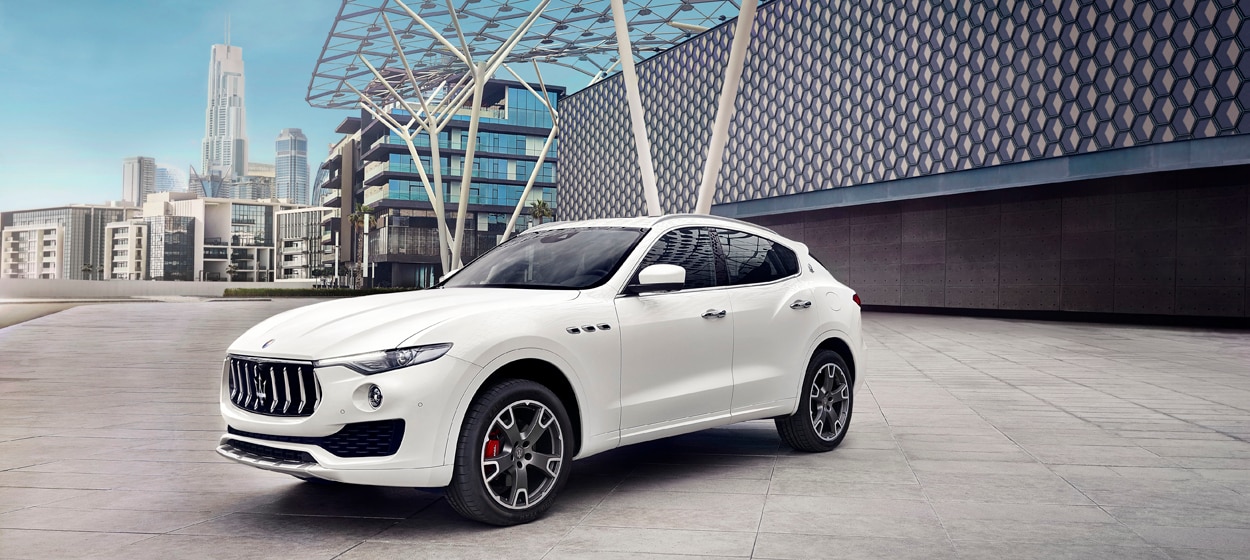 When it comes to luxury SUVs, you won't find many like the Maserati Levante. It provides you with a strong, stylish, performance-based, and technology-packed vehicle that satisfies you at every turn. It's also sure to compliment your lifestyle, too. It's a vehicle that begs to be driven, and we're happy to oblige at Boch Maserati here in Norwood.
We certainly understand wanting to learn more about the Levante, and determining how it stacks up against others in its segment, as well. That's why we've done the hard work for you and taken a similar luxury vehicle like the Jaguar F-Pace and compared it with the Maserati Levante to give you an idea of what to expect, and how the Levante comes out strong.
Performance
The Maserati Levante sports an innovative 3.0-liter, twin-turbocharged V6 engine as standard that produces 345 horsepower at 5,750 RPM and 369 foot pounds of torque at 1,750 RPM. When opting for the Levante S, power increases to 424 at 5,750 RPM and 428 foot pounds of torque at 1,750 RPM resulting in a 0-60 time of just 5.1 seconds. Both engines provide power through an 8-speed automatic gearbox. The Jaguar F-Pace takes a different approach offering a 3.0-litre supercharged V6 engine prodcuing 340 horsepower at 6,500 RPM and 332 foot pounds of torque at 4,500 RPM meaning the Jaguar has to rev higher to make the same power which can delay acceleration after pressing the gas.
In addition, the Levante has standard all-wheel drive, and while the F-Pace does as well, the Maserati Levante provides you with smooth handling, balanced distribution, and class-leading aerodynamics along with a standard air-suspension system that provides five different ride heights.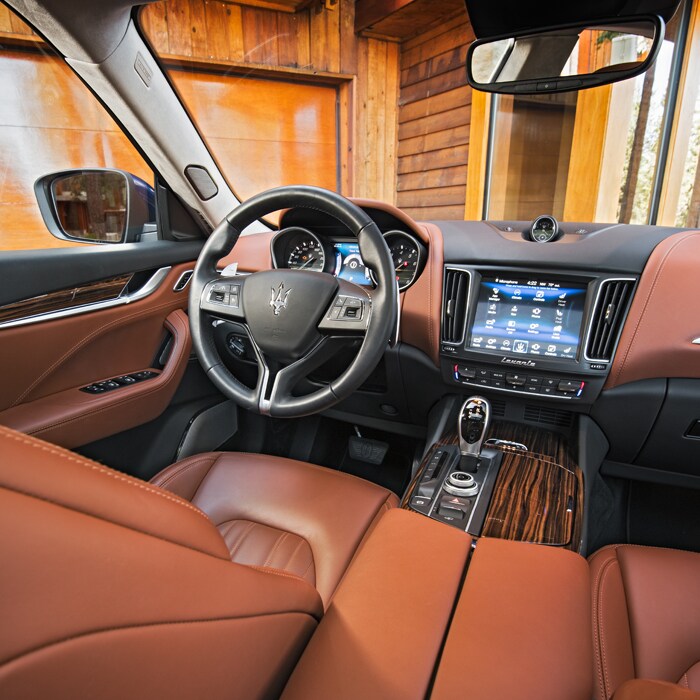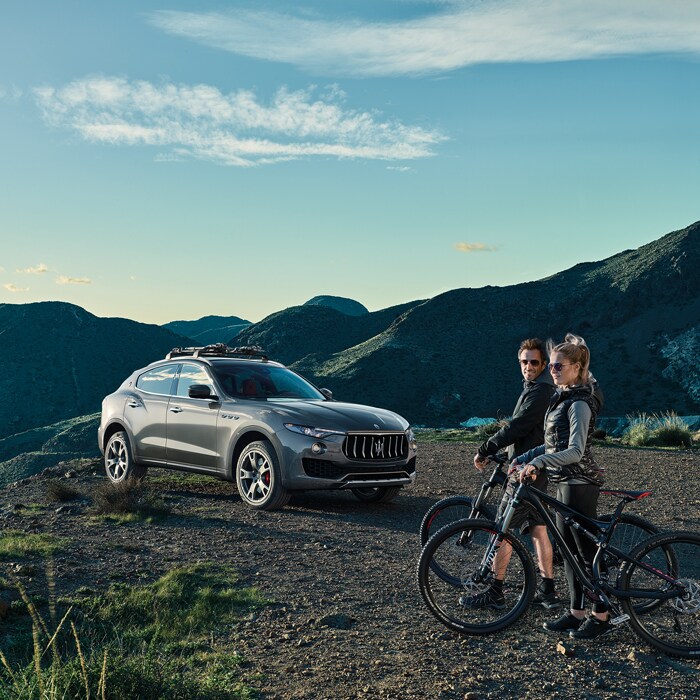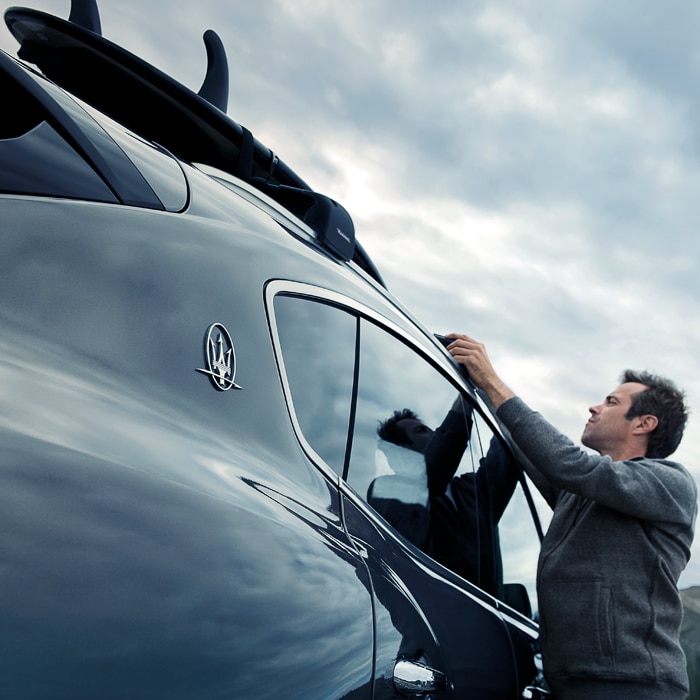 Technology
Inside the Levante, like with all Maserati vehicles, you can expect plenty of tech features. It's highlighted 8.4-inch touchscreen, Apple CarPlay, Siri and Android Auto as standard.
Safety
Along with the technology of convenience, there's the technology of safety. The Maserati Levante provides forward collision warning, blind spot alert, rear cross path detection, lane departure warning, adaptive cruise control and more as standard features to give you confidence in your everyday driving throughout Boston, Providence, Norwood, Quincy, and Newton. The Jaguar F-Pace provides similar features, but inside a Maserati, you are treated to a feel unlike any other, with a luxurious cabin designed by Ermengildo Zegna, a world-famous fashion designer.
Come to Boch Maserati to Learn More.
If you'd like to learn more, our team would be happy to provide you with all the details. We can schedule a time to go over all the features of the Levante with you, and ensure you it's the right luxury SUV match for you.