Compare the Maserati GranTurismo, Jaguar F-TYPE, and Porsche 911 near Norwood
So you're shopping for a new sports car. Lucky you! Still, you're probably wondering what to do next. Even if budget isn't a big concern, you're still, no doubt, hoping to find the vehicle that will more than adequately suit your tastes and preferences, not to mention deliver potent performance, an agile driving experience, and plenty of premium features. Of course, you also want your sports car to be stylish, comfortable, and versatile. Though the Porsche 911 and Jaguar F-TYPE may offer many of the above qualities, here at Boch Maserati, we think the Maserati GranTurismo offers them all, and then some!
Interested in learning more about how the GranTurismo compares to the competition here in the greater Boston area but pressed for time? Consider the following comparison to be your executive summary on how the GranTurismo stacks up to the Jaguar F-TYPE and Porsche 911.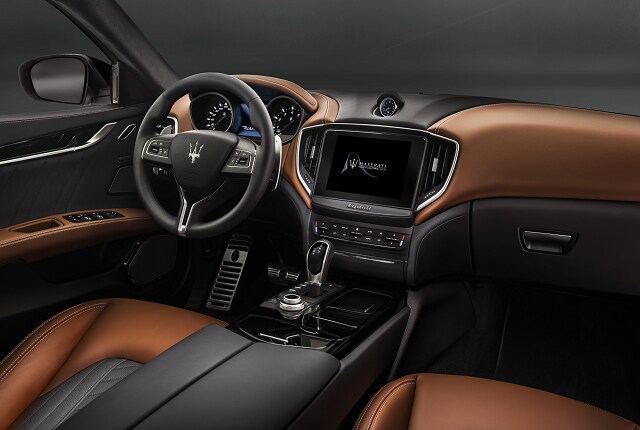 Performance & Dynamism
The Maserati GranTurismo comes equipped with a potent 4.7-liter V8 engine that produces an impressive 454-horsepower and 384 pound-feet of torque. The Jaguar F-TYPE, while available with several supercharged V6 or V8 engines, packs in a standard 296-horsepower engine that makes 295 pound-feet of torque. The Porsche 911 offers between 370-450 horsepower with its base engine depending on the trim you choose – still less than what comes standard on the Maserati GranTurismo!
Style, Space, & Size
The GranTurismo is a grand tourer, and while this sports car has plenty of get-up-and-go, and also tackles curves like a champ, it also provides plenty of space, thanks in part to its generous dimensions. Measuring 193.3 inches long and 75.4 niches wide, the GranTurismo is noticeably longer than the Jaguar F-TYPE, and both longer and wider than the Porsche 911. Plus, the GranTurismo offers the unique, Italian-bred style only a Maserati can.
Safety Features & Technologies
From ABS with electronic brakeforce distribution to an adaptive light control system to a Maserati Stability Program (MSP) that monitors your driving status and optimizes handling accordingly, the Maserati GranTurismo is rich with standard safety features. To be fair, the Jaguar F-TYPE and Porsche 911 also offer their fair share of both passive and active safety features, making any one of these racy sports cars both entertaining and safe to drive throughout the Providence, RI area and beyond.
Connectivity & Infotainment Features
With its large, crisp Maserati Touch Control Plus (MTC+) 8.4-inch touchscreen infotainment system available Apple CarPlay® and Android Auto™ integration, SiriusXM® satellite radio, and more, the Maserati GranTurismo is rich with the kind of modern infotainment you crave from your next luxury vehicle. The Jaguar F-TYPE, by contrast, offers an 8-inch touchscreen system, and the Porsche 911 an even smaller 7-inch touchscreen system.
 
Book A Test Drive or Contact Us with Questions Today!
Want to learn more about the Maserati GranTurismo and how it compares to the competition here in the Newton area, out towards Quincy, or beyond? Contact us online or give us a call at (844) 338-8960 today! All of us here at Boch Maserati look forward to helping you into the new Maserati of your dreams sometime soon!